LAUNDRY WATERPROOFING SYDNEY
CHEAP WATERPROOFING FOR LAUNDRIES
AB Sydney offers faultless waterproofing systems for your laundry to maintain the integrity of your buildings. For today's homeowners, wet areas have become a greater concern. Poor construction and installation are the main causes of waterproofing failure. Laundries can become damp due to the frequent use of water. This humidity can damage appliances, surrounding floors and walls of your home.
Our waterproofing solutions are of high quality and guarantee to safeguard against overflows and leakage. Our certified and licensed waterproofing team applies a waterproofing membrane below the tiles or can choose liquid waterproofing to be rolled over the concrete surface with excellent waterproofing capability.
How waterproofing is done for laundry?
We have many years of experience in providing tailored solutions based on the size and layout of the laundry room. The waterproofing is done in phases and before walls and floors are installed.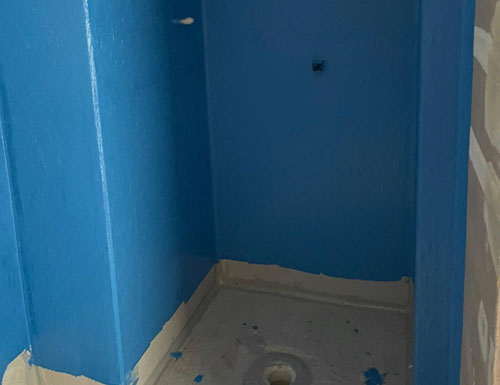 Waterproofing solutions are done with much care and professionalism to ensure that you receive the best outcome. Do you have a need for waterproofing solutions? We would be happy to discuss your individual needs. Call us today!
Laundries