BALCONY WATERPROOFING SYDNEY
WATERPROOFING FOR BALCONIES, TERRACES & COURTYARDS
At AB Sydney, we offer an impeccable waterproofing service to balconies, terraces, and courtyards to Sydney homeowners and businesses. As balconies and courtyards enhance the appearance of your buildings, faulty construction can lead to costly damage to the structures. Waterproofing solutions by experienced professionals are something you should consider for a major part of construction. They always pay attention to study your requirements as in most of the cases water starts to leak from joints of the terrace and balcony showing that the effect of finish is missing.
If you would like to maintain plants in your courtyard, balconies, or terrace, we have a perfect waterproofing solution that bonds with the substrate well without any gaps. This prevents damage to your floors and walls. Special preformed elements are created to go well with waterproofing and it includes butyl tapes, gauze, or strips for additional waterproofing in the points that always pose a greater risk of leakage due to the complexity of the geometric pattern. Guttering and downpipes must be used to increase the flow of water and decrease water accumulation.
We are experts in offering the best waterproofing solution to solve and prevent any type of infiltration and degradation. Contact us to get a free online quote.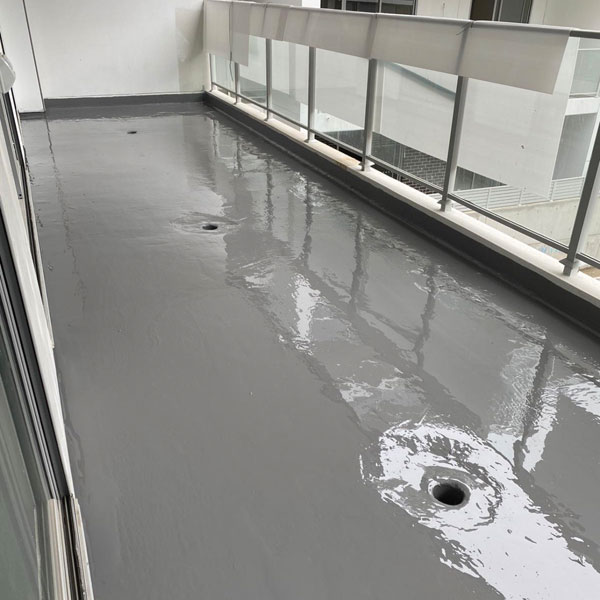 Balconies, Terraces & Courtyards